The West Texan Alumni Magazine
The West Texan is the official publication of the WTAMU Alumni Association. The magazine is published twice annually.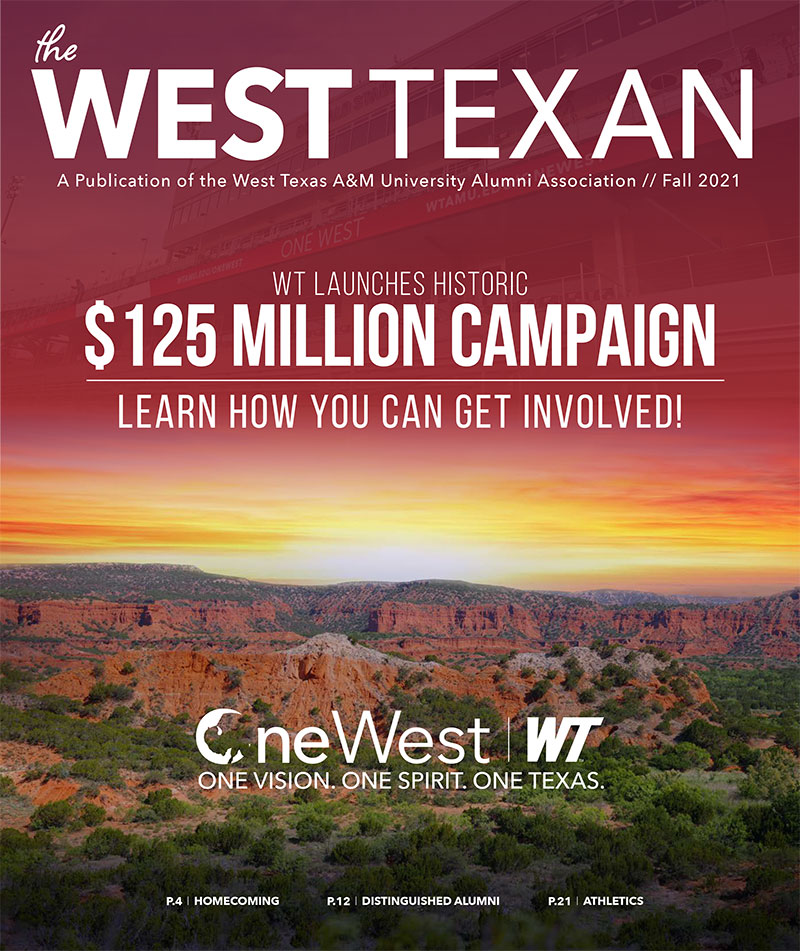 Fall 2021
WT Launches Historic $125 Million Campaign
Also in this issue:
Homecoming
Distinguished Alumni
Athletics
Read Online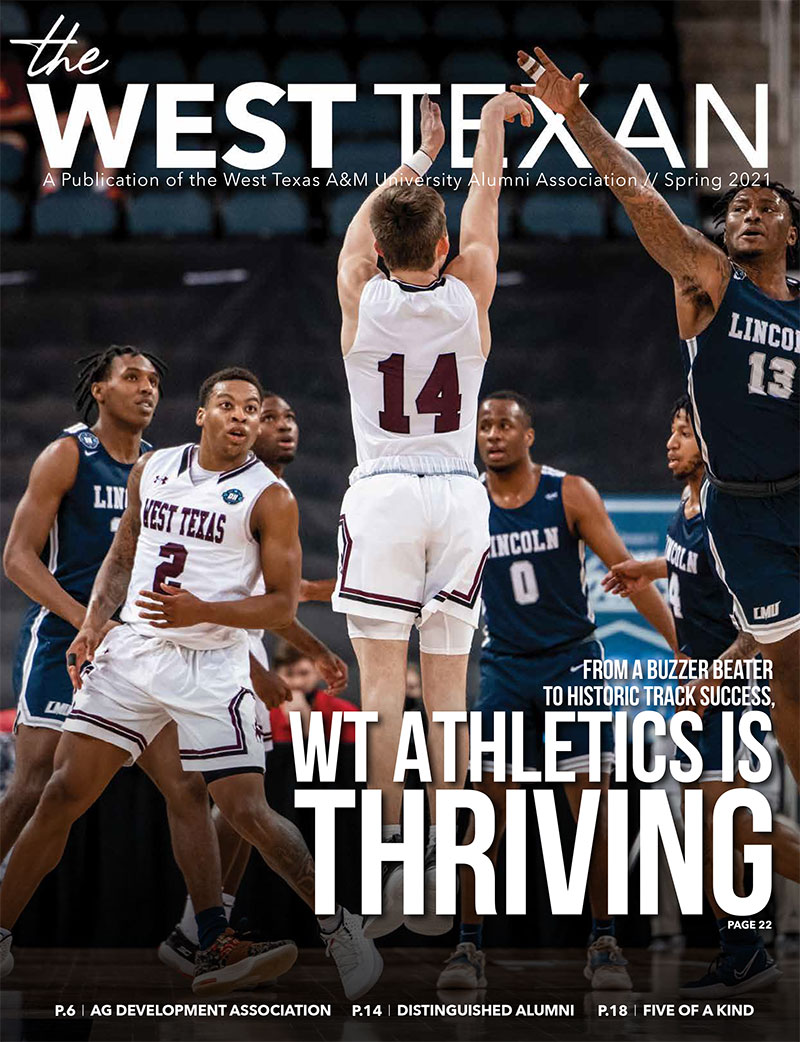 Spring 2021
From a buzzer beater to historic track success, WT Athletics is thriving!
Also in this issue:
Ag Development Association
Distinguished Alumni
Five of a Kind
Read Online