Board of Directors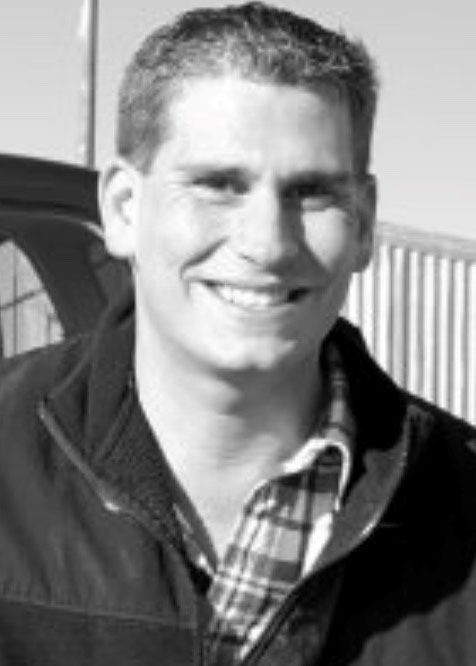 Travis Hager '98
Board President
At large member: Houston, Texas
Travis Hager graduated from WTAMU in 1998 with an Ag Equine degree. He then moved to Florida where he attended Embry-Riddle Aeronautical University and subsequently went to work for Jane's Defense, a company that collects and publishes information on everything in the world related to aviation and aerospace.  Currently, Hager is one of the project managers (overseeing infrastructure) working on a collaboration between NASA, SpaceX, the city of Houston and a few other space-oriented companies. His favorite memories of WT are about the friendships he made, many of whom he still considers good friends. While at WT, Travis was active in the Lambda Chi fraternity, WT Horsemen's Association, served on the Homecoming Committee and more. Travis' love for WT is based on relationships and it having given him a solid foundation to pursue his dreams.  He says, "Dream big... this world is built on the minds of dreamers."  In addition to classes and friends, Travis says WT was a time to figure out the importance of basics: building relationships, learning to study and organize effectively.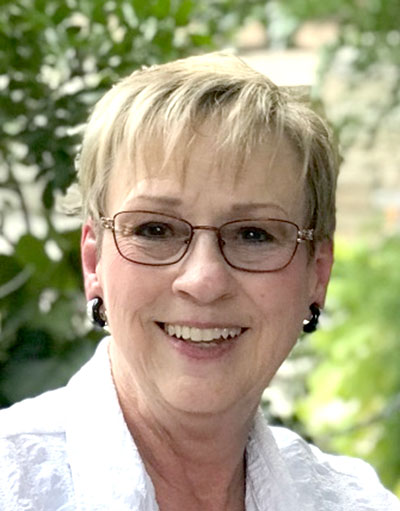 Debbie Farnum '71, '94
President Elect
District 6 San Antonio, Austin, Waco and south
Debbie worked in the meetings industry for over fourteen years following many years in the education field.   She earned her Bachelor of Science degree in Elementary Education and her Masters of Education in Education from West Texas A&M University in Canyon, Texas.   As an educator she taught in the River Road ISD, Dumas ISD, Canyon ISD, and the Martin County School District (Stuart, FL) before moving to Austin in 2001.   A chance encounter with a fellow graduate of WTAMU led to her being hired as the Meeting Planner for the Texas Association of Insurance and Financial Advisors in 2001.   In 2006 she moved to the Texas Association of School Boards, Inc., as Senior Meeting Planner and retired from TASB in April 2015.  
Debbie is a member of Meeting Professionals International – Texas Hill Country Chapter (MPI THCC) and the Texas Society of Association Executives (TSAE).   For MPI THCC she has served as VP of Finance and two terms as president (2008-2009 and 2016-2017) and on many chapter committees.  
She earned the Certified Meeting Professional (CMP) designation in 2006.   Debbie was the recipient of the MPI – Texas Hill Country Chapter Planner of the Year Award in 2007 and 2011.   She also served on the MPI Global Professional Development Task Force in 2018-19.
She was an active 4-H leader in both Moore and Potter counties and served as president of the 4-H Volunteer Leaders Association of Texas in 1998-1999 after having been active in that association for many years.   Debbie received the Texas 4-H Salute to Excellence Award in 1990.  
Debbie and her husband, Bill, were married 49 years before his passing, and have two children and nine grandchildren.  Debbie lives in South Austin and spends much of her time with her precious grandchildren, serving at her parish, traveling, and cooking.
J'Lynn Newman Wheeler '80 
Board President
District 3 Midland, Odessa west to El Paso
J'Lynn Wheeler has worked with several non-profits in Midland including Court Appointed Special Advocates, Midland Rape Crisis and Children's Advocacy Center, Community Partners of Midland, and Midland Need to Read while raising two daughters, Laura and Melissa with her husband of 32 years, Mark. In fact, J'Lynn and Mark met at WTSU and married three months after graduating. In the last six years, J'Lynn has had the opportunity to continue her education by earning her Masters in Pastoral Studies from Loyola University New Orleans. J'Lynn and Mark enjoy traveling and stay on the road as much as possible - especially if the destination involves fly-fishing. "The next best thing to being a student at WT is becoming involved as an alumnus."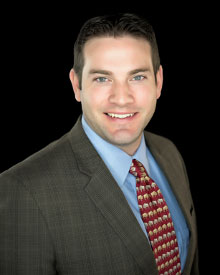 Tim Bynum '05
At Large Member: Amarillo, TX
Tim graduated from WT in 2005 with a BS degree in Agricultural Business & Economics. As of member of Phi Delta Theta and numerous other student organizations, he developed invaluable leadership skills through campus activities and was recognized as the Outstanding Student Organization President, WT Homecoming King and was a finalist for WT Man of the Year.
Passionate about education, Tim has spent his career helping others access the same kind of wonderful opportunities that he experienced at WT.  After serving WT as both Vice President for Institutional Advancement and Executive Director of the WT Foundation, Bynum formed the non-profit advancement and management consulting firm, Bynum Philanthropic Consulting, LLC in 2018.  Additionally, he serves as the Executive Director of Opportunity Plan, Inc., a non-profit educational scholarship and loan organization that awards in excess of $1M in college scholarships to area students annually.
His passion for education is evident in his volunteer leadership as well, being both a past president of the Amarillo Education Foundation and a founding board member of the Bushland Education Foundation.
Tim's wife, Charlotte, is also a proud alumnus of WT. They and their 3 children, Cale, Cortlyn and Brittan reside in Bushland. They are members of Central Church of Christ in downtown Amarillo, where Tim serves as a Deacon.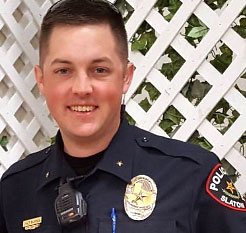 Trevor Barnes, '06
Secretary
District 2 Representative
Lubbock, Abilene and surrounding areas
Graduated from WTAMU in 2006 with a degree in Criminal Justice - Policing.  Trevor excelled while at WT in Residential Hall Association where he served as the President.  Currently, Trevor is the Chief of Police for the City of Slaton since 2013, where he was named "Man of the Year 2018" and a Police Officer since 2006.  He is an advocate for WT on a daily basis.  Trevor enjoys building metal buildings, hunting and fishing when off duty.  "WT has lasting positive memories left with everyone that I come across that is an Alum.  I believe WT Alumni Association is heading in the right direction with positive progression, I'm excited to help in whatever way I can."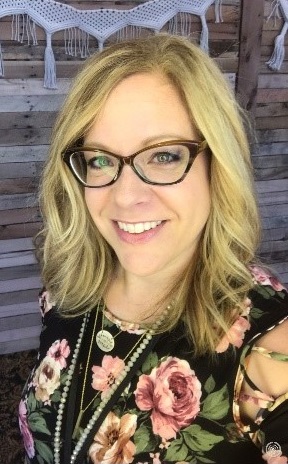 Caryn Crutchfield '94
District 3 (Midland, Odessa, West to El Paso)
California native, Caryn , first learned of West Texas A&M University as a high school student while studying with Robert Krause, the Professor of Oboe at WTAMU, at the Interlochen Fine Arts Camp in Interlochen, Michigan.  Caryn first visited WTAMU in January of 1990, and she immediately knew that WT was the place for her. While at WTAMU she obtained a Bachelor of Music (1994) and a Master of Music (1996) in Oboe Performance. Upon graduation, Caryn auditioned for the Midland-Odessa Symphony and became the principal oboist.  She has remained in Midland since graduating from WT, and is in her twenty-fifth season with the Midland-Odessa Symphony.  Caryn was privileged to be the guest soloist with the MOSC in 2012, and she will be the guest artist again in January, 2021. She has performed with numerous orchestras throughout Texas as a freelance musician, and has had the privilege to perform at the Texas Bandmasters' Association with the WTAMU Director's Band and the WTAMU Alumni Band.  She performs regularly as a member of the West Texas Winds woodwind quintet and teaches at Bowie Fine Arts Elementary School, The University of Texas, Permian Basin, and the West Texas A&M Band Camp. She is married to Kevin, a physical therapist and violinist, and has three children.  
De'Arno De'Armond '98, '01
University Representative
De'Arno De'Armond, Gene Edwards Professor of Financial Planning, joined the Paul and Virginia Engler College of Business of West Texas A&M University in 2003. Dr. De'Armond currently serves WTAMU College of Business Administration as Associate Dean of Graduate Business Programs. He received a B.B.A. in marketing from West Texas A&M in 1998, an M.B.A. from West Texas A&M in 2001 and a Ph.D. in Personal Financial Planning from Texas Tech University in 2009.
 Prior to joining academics full time, Dr. De'Armond worked for both CompUSA and NEC America in corporate support roles. Serving as a professor of finance, Dr. De'Armond teaches risk management, financial planning, & sales management of financial services. Dr. De'Armond brings a broad educational and professional knowledge-base and background to each and every lecture, as well as serves on many college, university, and community wide service based committees. Dr. De'Armond's primary research interests consist of financial planner effectiveness, financial literacy and financial services marketing and has been featured in such journals as The Journal of Retail Analytics, The Southwestern Economic Review, Journal of Behavioral Studies in Business, Research in Higher Education Journal, Academy of Accounting and Financial Studies, Southwest Review of International Business Research, Journal of Academy of Business and Economics, The Journal of Global Business Management, The Business Review Cambridge, The Journal of Financial Planning, and Financial Services Review.  De'Armond lives in Amarillo with his wife, Jana, three daughters, four birds and a dog.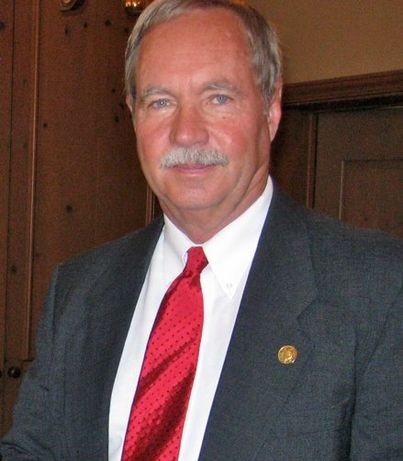 Stephen Jones, MBA '79
At large member, Flower Mound, TX
Stephen earned his MBA in Finance from WTSU in 1979. He received his BS in Geology (Atmospheric Science) with Honors from Texas Tech in 1974. Stephen worked for Southwestern Public Service Company for 33 years before leaving to devote full time effort to wind energy development, construction, and transportation. Stephen has a consulting business devoted to wind energy project route planning and site transportation management.
Stephen and his wife, Gloria '75, enjoy traveling, sharing a glass of wine, and volunteer work. They also support various scholarships at WTAMU including the endowed Kenneth and Christine Gibson Scholarship. Stephen has a strong desire to get the word out about WTAMU's excellent academic opportunities and how affordable WTAMU is.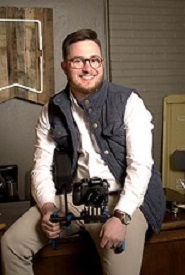 Wilson Lemieux '14
District 1 Amarillo, Canyon and Panhandle area
Wilson Lemieux graduated from WTAMU in 2014 with a degree in Mass Communication. During his time in school he played significant roles in several student organizations such as NBS, KWTS, One Sessions, Ad/PR Club, and the National Student Advertising Competition team. He is now the owner of a Video/film marketing firm named Lemieux Company focused on building better content and telling better stories for its clients.  In 2017 Wilson and his wife, Heather, created the Lemieux Family "Slow and Steady" scholarship which is awarded to one Mass Communication Junior entering their Senior year who has proven their commitment to the WTAMU program as well as the craft of communication. "My intent in serving on this board is to work diligently to help recruit students to our fine school, raise a banner for alumni to pour into this university, and to prove to kids that come from the same circumstances with which I carried onto campus that anything is possible, and WTAMU can take you there."
Donna Robinson Taylor '77
At large member: Dallas, Texas
Donna Robinson Taylor began her undergraduate days at West Texas State University (A&M) in the Fall of 1973, and in May of 1977 graduated with a degree in Biology. She earned two Master's degrees from Amberton University in Garland, Texas. Donna has been employed with Brookhaven College of the Dallas County Community College District for 35 Years in Biology Laboratory Management. She has served on numerous campus and district wide committees including Professional Support Staff and American Association of Women in Community College. Donna has been awarded Six Longevity Awards and is a DCCCD Leadership Graduate. Donna holds active membership in Delta Sigma Theta Sorority, Inc., Dallas Alumnae Chapter and in the National Association of Parliamentarians. Donna is married to Calvin Taylor of Lancaster, Texas and they are the proud parents of one adult daughter, Caldonnaye. The family are members of the St. Paul Baptist Church in Dallas, Texas.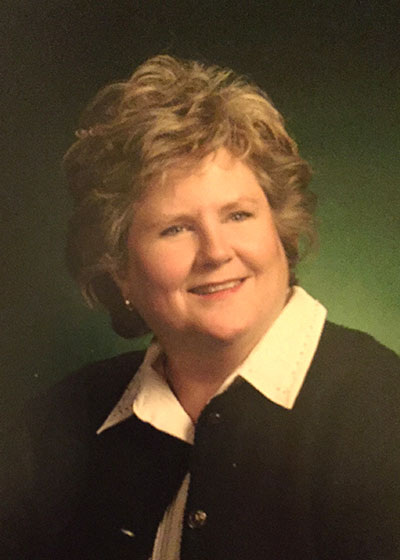 Kerry Thomas '82
At large member: Denver, Colorado
Kerry Thomas graduated from WT in 1982. She is originally from Lubbock, and chose WT because she wanted to get her Bachelor of Science in Nursing. She has practiced at Scott & White in Temple, Omaha, NE and now Denver, all in Neonatal Intensive Care Units. Kerry is very active in quality work and serves as the liaison between staff and families who have graduates from NICU and continually give back to the unit. She is currently involved with a NICU Wall of Hope project to inspire families who are experiencing the challenges of their NICU journey. Kerry enjoys being active in the Denver Botanic Gardens, the Colorado Mountain Club, and anywhere her camera lens takes her. The panhandle of Texas will always hold a special place in her heart, and she loved her years at WT. "I truly love young people and look forward to representing and encouraging those from Colorado to consider a collegiate education in Canyon, Texas!"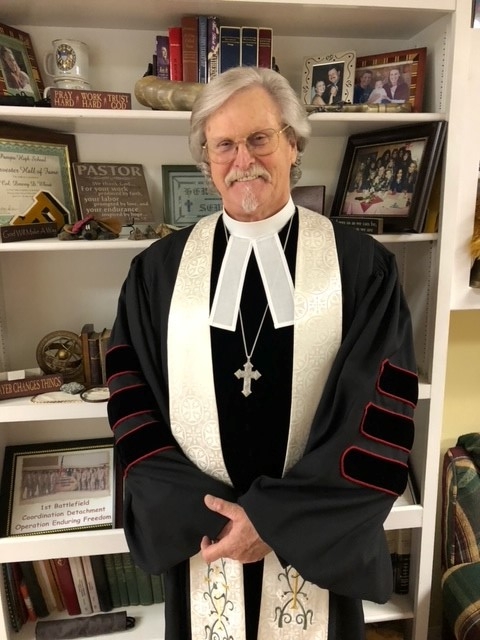 Reverend Dr. Dewey D. "Buddy" Wheat, Jr., DMin.
At Large Member:  Gatesville, TX
Buddy was born in the Rio Grande Valley, raised in Texas, and calls Pampa, Texas his hometown. While attending WT State University, he was a four-year member of the Buff Band, Kappa Kappa, Psi, and Scabbard & Blade. Graduating as a Distinguished Military Student in 1973 he was commissioned into the Field Artillery of the Regular Army and served until retirement in 2003 with the rank of Colonel. He is a decorated veteran of three combat tours (South Lebanon, 1984; Desert Storm, 1991; Enduring Freedom, Afghanistan, 2002). He also shares the 1988 Nobel Peace Prize with other peacekeepers for his service as an unarmed observer in the United Nations Truce Supervision Organization (Palestine) while serving on the Golan Heights, Israel and Tyre, South Lebanon.
After retirement, Buddy accepted God's call to the ministry and attended Lutheran Theological Seminary at Gettysburg, Pennsylvania as a Presbyterian. Graduating with honors, he was ordained and installed to two rural churches in Juniata County, Pennsylvania. In 2010, he returned to Texas after 37 years and is currently the pastor of The Presbyterian Church, Gatesville, Texas. He received his Doctorate of Ministry from Gordon-Conwell Theological Seminary, Boston, Massachusetts, May 2015.
In May 1999, Buddy was designated a "Distinguished Alumnus" of WT. He was nominated by Evelyn and Weldon "Bird Dog" Trice (his high school vice principal and Dean of Men at WT) and introduced by Dr. Gary Garner. In October 2002, he was inducted into the Pampa High School "Hall of Fame". In 2019, he was made an honorary member of the Texas A&M Chancellor's Century Council.
Buddy has always supported WT since his graduation and has sponsored several students attending WT. He and his wife of 49 years, Gayle Miller Wheat (BMEd, WT '73) have been members of the Alumni Association for many years (White Buffalo and Phoenix Club). He also has life time memberships in the U.S. Army War College Association, Military Officers Association of America, 82d Airborne Division Association, American Legion, Veterans of Foreign Wars, A.A.&F.M. (Gatesville Lodge No.197), Scottish Rite (Waco Consistory), and the Sovereign Military Order of the Temple of Jerusalem (SMOTJ).
In 2015, the Wheats relocated just north of Gatesville to their small ranch, "Morning Star", with their horses, therapy dogs, and "Beauford" (his buffalo yard sculpture). Presently, he has no plans of retiring from the ministry. Buddy is honored to be a member of the Board and is looking forward to assisting in getting the word out about WT. GO BUFFS!!!