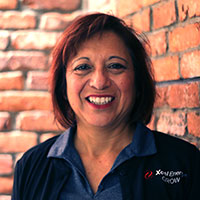 "WTAMU not only provided me with an education, but with opportunities to grow as an individual and develop relationships within my community.  Being a member of the Alumni Association gives me the chance to give back to an institution that helped me grow in ways that I didn't anticipate and the opportunity to pay it forward."
Becky Lopez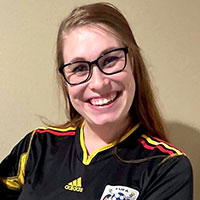 "As a WT Alum, I think being a part of the Alumni Association is just a small way to give back and stay engaged with the WT Community. This university has done so much for so many, including me, and while I am no longer a student, being in this group offers an opportunity to keep up with classmates, with those that went before and those that will come after.."
Abby Betts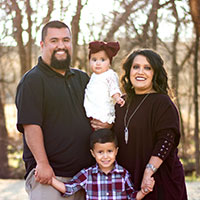 "WT has given so much to me. Quality education and a tight-knit family atmosphere is how I would describe our wonderful university. I believe it is important to give back as a source of support to the school and its current students. Great things are happening at WT and I feel fortunate to be part of the alumni association. Go Buffs!"
Isaac Martinez
Previous
Next
WT Alumni Network
Involvement with an alumni chapter is a great way to give back, stay involved with WT, and network with other alumni in your area or professional interests.
Join or Start a Chapter
Upcoming Events
Fall 2022 
WT Panhandle Alumni Tour Events
The WT Alumni Association would love to host an alumni gathering in your town!  Please contact the Alumni Association at alumni@wtamu.edu or 806.651.2311 to learn more about hosting an event.
October 1st
Join us for Homecoming on October 1st to reminense of your time at WT, and to make new memories. For the Homecoming schedule, please visit:  wtamu.edu/homecoming
September 10th
Join us for WT Ag Day on September 10th at the WTAMU Ag Sciences Complex, Bain Event Center! Lunch is at 11:00, and the auction begins at 12:00pm.  For the most up to date information, visit the Department of Agriculture page.

October 21st
Golden and Diamond Buff Reunion Weekend
We are honored to recognize our Golden Buffs, who will be celebrating their fiftieth anniversary '72, and our Diamond Buffs '62, who are celebrating their sixtieth anniversary of graduation. For more information, contact the Alumni Association at 806.651.2317.