1. Register by creating a username and password. We suggest registering through LinkedIn.
2. Two screens and you're done! Fill out your basic information and how you'd like to give back to set up your profile.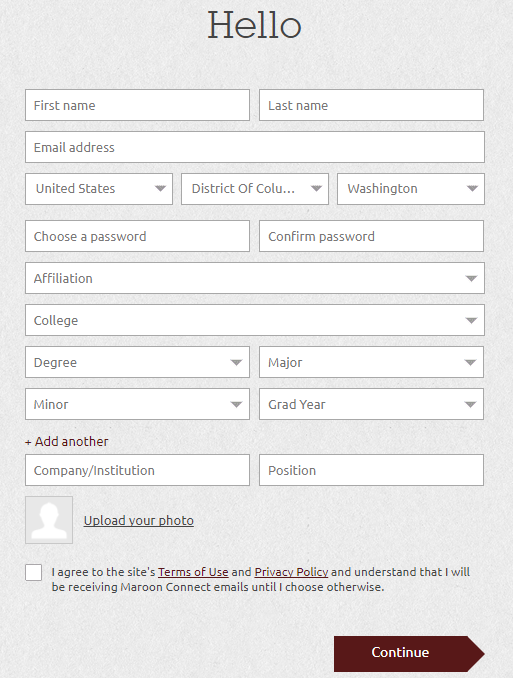 3. Your membership will be activated within five working days.
4. Post a message to say hello, introduce yourself, upload photos, look for people you know, or invite others to join.